Benchmark Software launches new website design service
Benchmark Web Design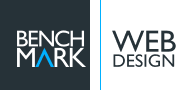 In response to requests from clients, we have taken on an experienced web developer and now offer professional website design alongside our existing business software packages.
SPECIAL OFFER

We are offering a 50% discount on all website design orders placed before 31st July 2017.

Why such a large discount?

Although we are working on several sites at the moment, we need more to build up our portfolio. Simple really.
Talk to us about web design and your online sales and marketing
T: 01458 444010
E: contact@benchmarkwebdesign.co.uk
W: www.benchmarkwebdesign.co.uk