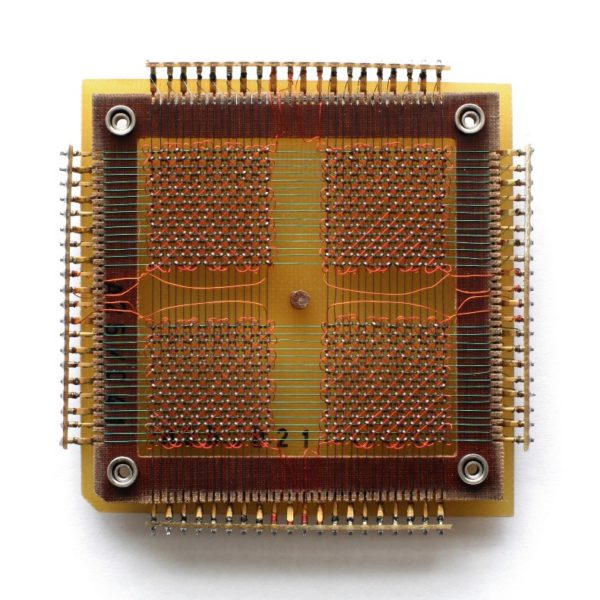 When a current was passed through the wires, the core could be magnetised in two different directions (clockwise or anticlockwise) to represent either a one or a zero. Each core therefore represented one 'bit' of digital information.
Multiple cores were wired up together to form 'planes' with the wires arranged in a criss-cross pattern. Each core could be isolated and specifically magnetised by passing a current through the correct wires.
The process of reading the core, however, actually caused the core to be reset to a zero each time, thus erasing the memory, a process it https://www.speechcentre.com.au/valocordin-diazepam-tropfen-100-ml-kaufen/ called destructive readout. For the core to be used again, an entire restore or rewrite function had to be carried out. Thankfully, technology has advanced quite a bit since then…
How much has memory technology changed since core memory?
This MicroSD card in the picture below uses semi-conductor transistor technology and has a capacity https://www.speechcentre.com.au/can-you-buy-clomid-in-australia/ of 8 gigabytes.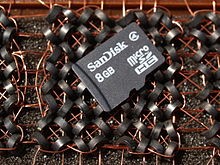 That's 8 billion bytes of information, or 64 billion ones-or-zeros.  It rests on a section of magnetic-core memory that uses 64 cores arranged https://www.speechcentre.com.au/atorvastatin-uk-cost/ 8 by 8, to hold just 8 bytes. That is over a billion times more information. The MicroSD card measures a tiny 15mm x 11mm, or 0.000165 square metres. If it used core memory technology to provide its 8 GB of memory, it would have to be 165,000 square metres in size, or about 632 tennis courts. Give or take a byte or two.