What Makes a Good Plumbers' Merchant?
What makes a good plumbers' merchant?
We've been writing software for plumbers merchants and other trade counters for nearly 40 years. We are continually modifying and updating it to ensure that our software works exactly the way they need it to, so it made sense to get some feedback about what makes a good plumbing supplier.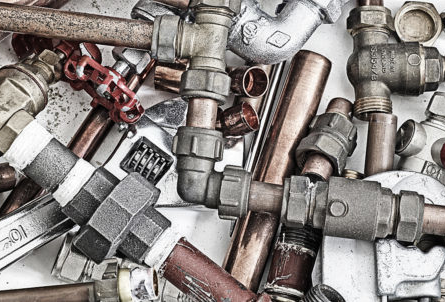 And rather than asking trade counters, we spoke to the plumbers that use them – after all, they're the ones at the sharp end! We posted a message on the Plumbing Forum asking the members what they thought and, as you can imagine, we got some great responses!  Here are some of the best:
"Free, quality coffee! Can't even think without it."
"Software systems don't make good merchants. Good people do."
"You can have the flashiest system in the world, but if it's operated by donuts you'll get 'cack' out of it."
"Service and price are my big 2."
"Good staff make a merchants, and ignorant ones fail."
"What about access to their stock list while you're in the queue? It'll crack you up waiting 20 mins to find out the part you require is not in stock."
"I know people will say ring 'em but sometimes you can't get them on the phone!!!"
"Proper professional, caring merchants who look after their customers"
"A local merchant by me still uses paper trail, but it doesn't really matter as they provide good customer service and the guys behind the desk know their stuff."
"A decent amount of stock!"
"Software is the concern of the merchant to be honest. I don't really care unless it means the demise of decent guys serving you."
"Knowledgeable staff. I hate reading out a list then having to check the bag because the guy either gets confused or doesn't want to ask what I mean!"
"Good levels of stock and a system that allows quick transactions. Nothing worse than losing half an hour out of a busy day just for a few fittings."
"We can login to some suppliers and order the necessary materials for jobs and either have them delivered to an address or available for pick up at any branch. Of course this has some glitches, due to items that are not generally held in stock, but if that happens I will get a phone call letting me know if the item(s) will not be available at the requested date/time. At least now I don't have to waste time at the suppliers placing orders tomorrow for things that need doing next week."
Interesting. So what does it all mean?
Well, quite simply, it seemed clear that when a plumber visits a trade counter or plumbers merchant they want to be served quickly and efficiently, by knowledgeable staff, so that they can get back to their job and earning money as soon as possible. And if your point-of-sale system is slow, cumbersome and unreliable, even the best staff will struggle to make this happen.  Obvious really.
That's why it is so important that your EPOS and accounting software should make your life easier not harder.  It should help you to give your customers what they want so that they leave happy and keep coming back.  That's where our software for plumbers merchants can help.
To find out more about EPOS, point-of-sale and accounting software that will help you do business better (or where to buy a good coffee machine!), give us a call on 01458 444010 or email simon@benchmark-software.co.uk
We would like to thank the following people on the Plumbers Forum for taking the time to give us their feedback:
APPlumbing
SimonG
IDCHAPPY
Toxic Ted
Ermintrude
Alpha man
bright spark
Ray Stafford
gas man
AWheating
Ch4 plumbing
Nostrum
brum
BOD
Millsy 82
kris
mache
R.Oak
Plumbstar Tom
oz-plumber
Anton