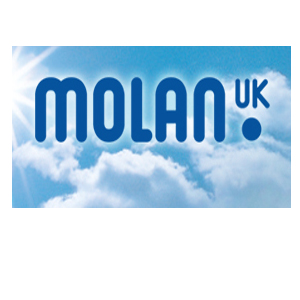 Market Sector: Polycarbonate Supplier
Established: 1987
No. of employees: 78
With Benchmark since: 1990
Molan has been trading since 1987. They started using Benchmark's core accounting package in 1990 when the company had a turnover of around £600k and employed 10 staff. They now use our advanced accounting system (with a range of add-ons), comfortably managing increased turnover of around £7.5m and a staff of 80.
Problem
As the company's turnover increased, the sheer volume of paperwork required to process orders was overwhelming them. Orders were being processed manually (approx. 5 x A4 lever arch files PER DAY!). This was proving to be time consuming, used expensive printer inks and made it very difficult to refer back to historic orders.
Solution
We wrote a specific Scanned Document Archive (SDA) system that allowed Molan to electronically record all documentation from both their sales and purchase ledgers. Our accounts package (Chancellor) automatically generates PDFs of invoices and other sale related documentation and then saves them to a specific location (either a job number or a customer for example).  Equally, documents such as advice and delivery notes can be manually scanned and PDFs created and saved, again to a specified file.  This system can be enhanced even further by the use of barcoding which can fully automate the process. This system saves them time, money, storage space and makes referencing archived orders quick and easy.
Client feedback
Wayne Lawson
Molan UK Ltd
Return to Case Studies